By Chuanming Zhu
Hello, everybody! New term is coming! Welcome back to University! Did you enjoy your summer holiday?  Summer is the ideal season for sunshine, visiting the beach and all kinds of festivals. In Scotland, the most famous festival is the Edinburgh International Festival, which brings top class performers of music, theatre, opera and dance from around the world to perform. So how about in China? Are there any interesting festivals? What will people do during their summer holiday? We would like to introduce three Chinese important festivals in summer.
Qingdao International Beer Festival 青岛国际啤酒节 qīng dǎo guó jì pí jiǔ jié
Qingdao International Beer Festival was first held in 1991 when the city was celebrating her 100th birthday. Generally, the festival starts at the second weekend of August and lasts for 16 days. Nowadays, it is becoming the largest of its kind in Asia and one of China's biggest tourism events. During the festival, top brewers are invited from around the world. You will also find domestic beer giants like Tsingdao Beer and Beijing Beer. Tourists can indulge in different brands of beers from all over the world. Besides beer, there are spectacular fireworks shows on the sea, together with a great parade made up of military bands, ethnic groups, and arrays of colourful flags, balloons, and vehicles.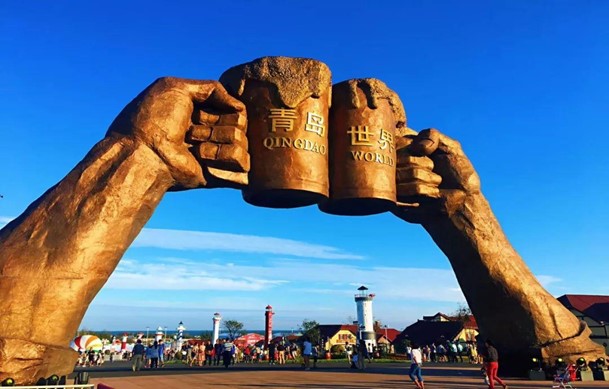 Torch Festival 火把节 huǒ bǎ jié
The Torch Festival is a shared traditional festival of the Yi, Naxi, and Bai which are minority ethnic groups in south-western China. The festival falls on the 24th of the sixth lunar month, but different villages may celebrate on a different day. During the festival, every family will light a torch and hold it to illuminate the corners in the room and participate in a variety of activities to drive away bad luck and pray for a good harvest. The most attractive activity is the Bonfire Party. People play Sanxian (a three-stringed plucked instrument) and Yueqin (a four-stringed plucked instrument with a full-moon-shaped sound box), singing and dancing for a whole night. The Festival also presents a good opportunity for young men and women to meet their prospective spouses.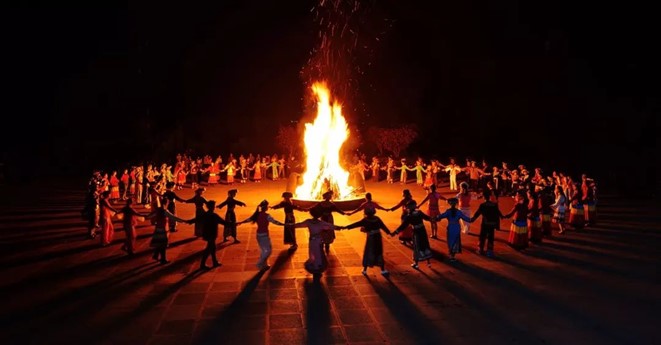 Horse Racing Festival 赛马节 sài mǎ jié
The Horse Racing Festival is the most important feast for herdsmen and dates back more than one thousand years. Litang Horse Racing Festival (Sichuan Province) and Yushu Horse Racing Festival (Qinghai Province) are two of the most famous festivals, which are always held from the end of July to the beginning of August. The festival takes advantage of the warm weather, though those places are at an elevation of about 4000 feet meters, grassy areas are still suitable for horse races and camping. Nowadays, horse races and athletic competitions are becoming more and more popular as a tourist attraction. Besides the traditional equestrian competition, a number of interesting, entertaining and recreational activities will also be held during the festival, including wrestling, tug-of-war, yak racing and a folk fashion show.